When:
13th July 2018 @ 14:00 – 15th July 2018 @ 15:00
2018-07-13T14:00:00+01:00
2018-07-15T15:00:00+01:00
Where:
Knight Stainforth Hall, Little Stainforth, Settle, BD24 0DP
Little Stainforth
Settle BD24 0DP
UK

Cost:
Please fill in the forms at the bottom of the page. Members £5.00 (per person per/night). Non-members please email us for details.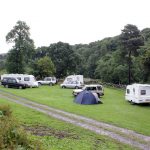 Keighley Amateur Radio Society will be holding a camping and caravanning weekend. This weekend is open to any body interested in amateur radio or RAYNET. It will be held at the Knight Stainforth Hall Caravan and Camping Park in Stainforth. The site is own and run by Chris Maudsley M0PXP.
Keighley Amateur Radio Society Itinerary
Friday setup camp
Friday Dining at the Knights Table. Book a table at the Knights Table for friday night
Saturday AM TBD
Saturday PM
Saturday night BBQ
Sunday AM
Sunday PM
RAYNET – Sunday 05:30 BCRT Yorkshire Three Peaks

Register for camping
This form is closed
Book a table at the Knights Table
This form is closed